Looking for a professional, factory-like finish for your project?
WE HAVE THE SOLUTION! "ON-SITE" ELECTROSTATIC REFINISHING
Advantages to the Harris Coating Systems electrostatic method: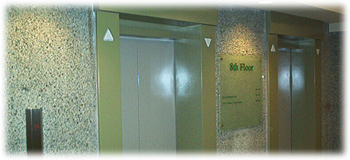 No downtime to your business
Professional, "Factory-like" finish
No overspray, very clean application
UV and chemical resistant coating
Any colour including metallic finishes
Fraction of replacement or re-capping cost
Family business servicing B.C. for over 25 years
Coating integrity guaranteed for 2 years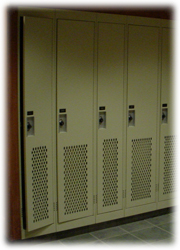 CALL US FOR A FREE ESTIMATE AND SPECIFICATIONS
One of the biggest problems facing building owners and property managers today is constantly trying to keep their building fixtures looking good. Professional image is of utmost importance in a competitive real estate market.
The options to solve this problem are quite limited.
The cheapest solution is to hand paint them with a brush and roller, but the aesthetic appearance and long term durability of this application often leaves little to be desired. Quite often, the fixtures need refinishing again within 12 months.
Spraying interior fixtures in a finished environment conventionally with forced air is neither clean nor efficient.
An ounce of prevention:
Harris Coating Systems guarantees the integrity of their coating for two full years, (within normal parameters of wear and tear). For the duration of our guarantee, we will come on-site at your request for touch up and cleaning twice a year, at no additional cost to you. Not only are you a valuable client with a busy schedule, but also we have the exact colour on file, so it only makes sense for us to be the ones maintaining your fixtures and keeping them looking good.