Looking for a professional, factory-like finish for your project?
WE HAVE THE SOLUTION! "ON-SITE" ELECTROSTATIC REFINISHING
Advantages to the Harris Coating Systems electrostatic method: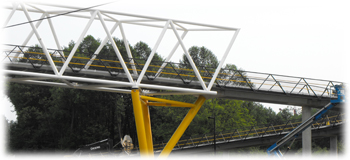 No downtime to your business
Professional, "Factory-like" finish
No overspray, very clean application
UV and chemical resistant coating
Any colour including metallic finishes
Fraction of replacement or re-capping cost
Family business servicing B.C. for over 25 years
Coating integrity guaranteed for 2 years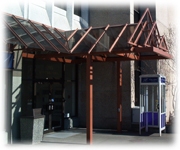 CALL US FOR A FREE ESTIMATE AND SPECIFICATIONS
Whether your project is new or existing, quality is your highest priority and ours as well. Combining the clean, electrostatic process with the toughest on-site coatings available make Harris Coating Systems the right choice for your project. Our flexible working hours makes your trade schedule a lot easier to manage.
If it's experience you're looking for, look no further. Harris Coating Systems has been servicing B.C. for almost 26 years, and boasts a combined 200 years of experience within our company. Two of our longest serving foremen have been with us for 25 years, and another for over 15 years. For a closer look at our company profile, click here.
Harris Coating Systems carries a five million dollar liability insurance policy, and all of our foremen are fully trained and certified aerial lift operators, and all have their Level 1 First Aid.